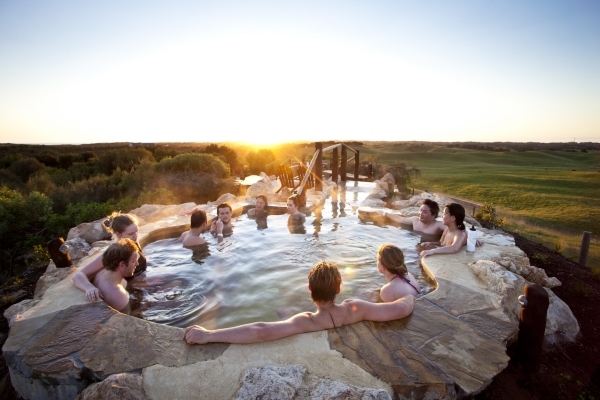 Play & Bathe package
Water, water everywhere ...
Join Bay Fish N Trips on a five hour casual fishing trip adventure departing at the Mornington Pier at 10:00 am. Venture out onto Port Phillip Bay in the historical vessel Plover, housed with modern facilities to catch some salt water fish and to enjoy the other delights of this natural environment has on offer. A sumptuous BBQ and light refreshments are included on every trip.
After returning to Mornington you can then visit Peninsula Hot Springs, only a 30 minute drive. On arrival you can relax in the warm mineral pools and indulge in over 20 bathing experiences. The Bath House is open from 7:30 am - 10.00 pm, seven days a week.
Cost: $145 per adult (includes fishing trip and hot springs entry ticket)
NB. Priority bathing passes allows you access to the Peninsula Hot Springs without you having to book a specific time. Fishing trip is subject to weather. If cancelled due to inclement weather, Bay Fish N Trips will discuss with you a refund for the fishing trip component only or reschedule the trip to another date. Fishing licences can be arranged on request at $10 per adult.