Looking for a special gift for a family member, friend or work colleague?
---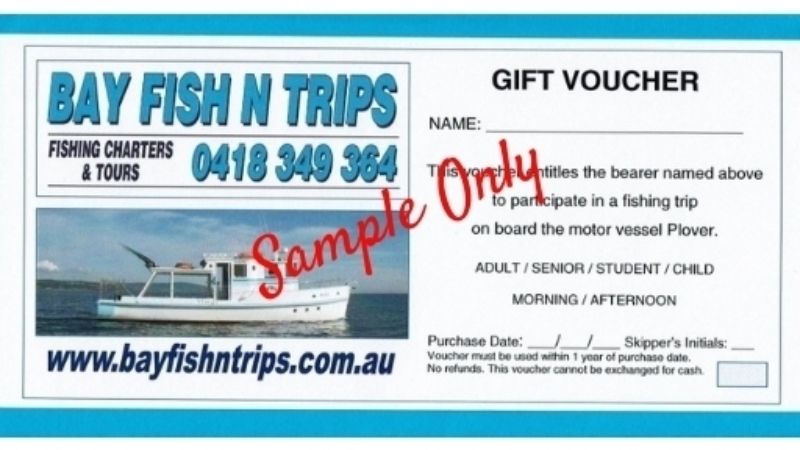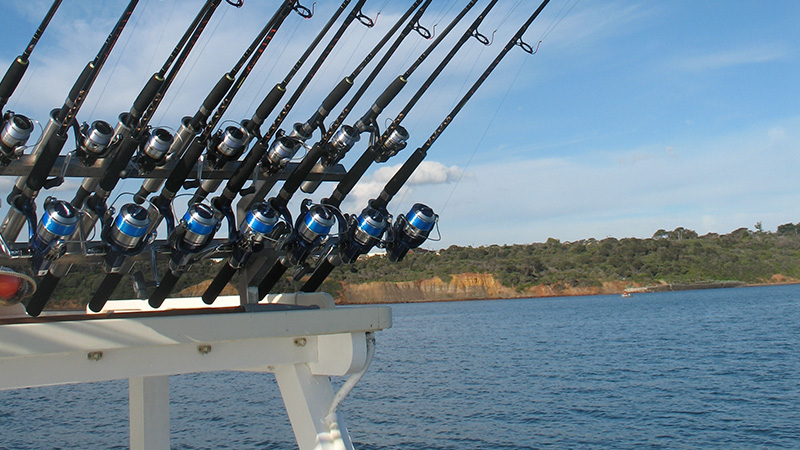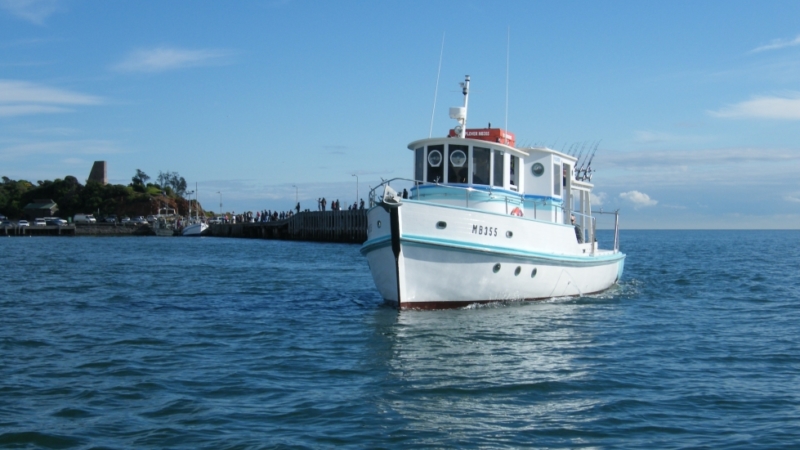 Surprise them with a Gift Voucher for a fishing trip with Bay Fish N Trips.
The voucher entitles the bearer to experience a day fishing on Port Phillip Bay on the classic vessel Plover.
Top 20 Gift Voucher reasons: Birthday, Thank you, Staff Incentive, Reward, Congratulations, Merry Christmas, Father's Day, Mother's Day, Get Well, Graduation, Retirement, Friendship, Get Well, Wedding, Anniversary, Best Friend, Special Surprise, New Home, Really Miss You and Just Because.
You can purchase a gift voucher for any of our standard morning or afternoon trips.
All vouchers purchased must be used within 1 year of the purchase date. A additional $2.00 will be added to the total as a handling cost for normal post or emailed vouchers. Should you require your vouchers to be posted overnight via Express Post, add additional $7.00 for this service. (1% bank fee is added for all card payments). If there are any questions, please ask when ordering.
Phone 0418 349 364 between 8 am and 9 pm to purchase gift vouchers.
---
Call Bay Fish N Trips on 0418 349 364 or use the Online Link to order your Gift Vouchers.