The Plover is a classic vessel with an unrivalled level of shelter, comfort and versatility. She is the biggest, cleanest charter boat in the Mornington harbour — the perfect platform for your day trip on Port Phillip.
---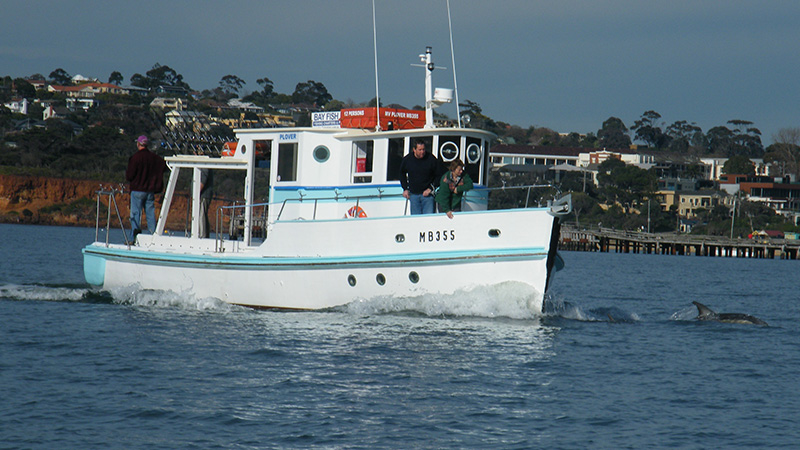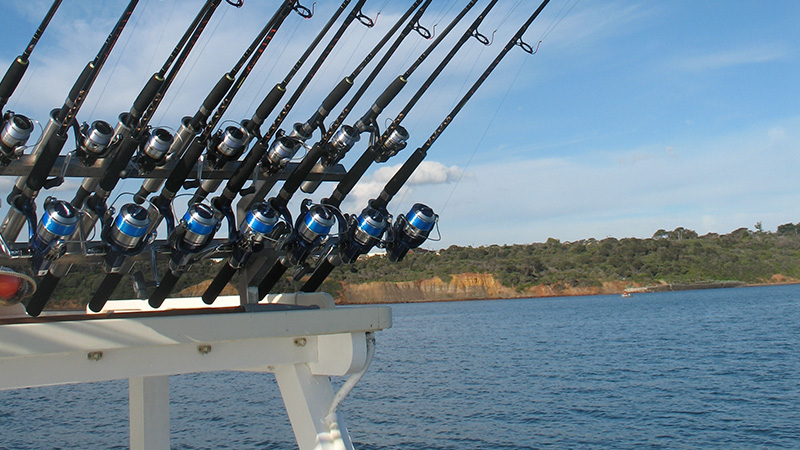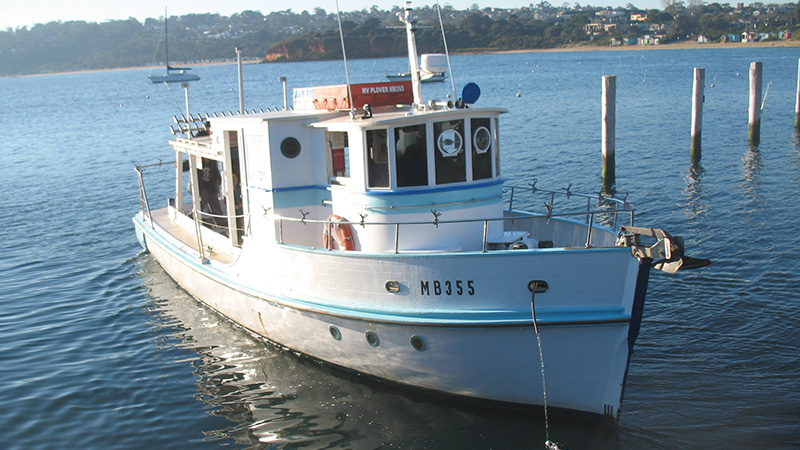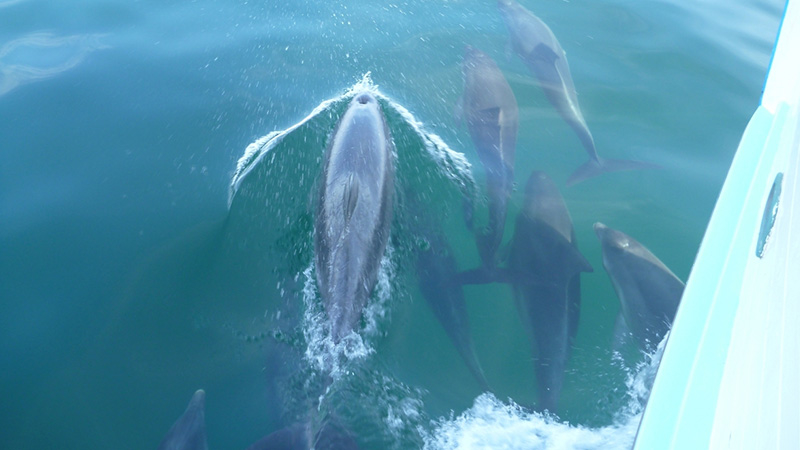 The Plover (Our Boat)
The Motor Vessel PLOVER was built during the Second World War by General Motors Holden at Fishermen's Bend, Melbourne in 1942 for the Royal Australian Army. For more information about the Plover's history click on the "Articles" tab above.
She has had many lives since, but in her current role she has to be the best thing to happen to raise the standard of fishing charters in many years. Plover's layout has been purposely re-designed to be absolutely perfect for a day's fishing or cruising on Port Phillip Bay with an unrivalled level of shelter and comfort.
Plover will change your expectations of charter boats. We are more than just a fishing charter ... we are a marine experience. Our competition hasn't begun trading yet.
Plover is safe, stable, sheltered and roomy. We promise not to overload. There are three large areas aboard where you can safely cast your line and she has more seating per person than any other charter boat on Port Phillip Bay.
Plover carries the most modern electronics including: a state of the art Hummingbird Fish Finder, constant internet access, a radio, a CD player and MP3/USB connectivity to play your own music.
Bay Fish N Trips only serves food that is healthy and delicious. Tea, coffee and cordial are all quality brand products.
The fishing gear is the highest quality and regularly maintained. There are light, medium and heavy fishing rods on-board at all times to allow us to fish multiple zones. This increases your chances of taking home fish as we are prepared to go further if the fish are on the bite elsewhere.
Plover has a deep freezer to carry a greater variety of bait.
The vessel has a clean, full sized, electric flushing ceramic "private" toilet for everyone's comfort.
Plover's owners and crew genuinely enjoy meeting people and are proud of what they do!
---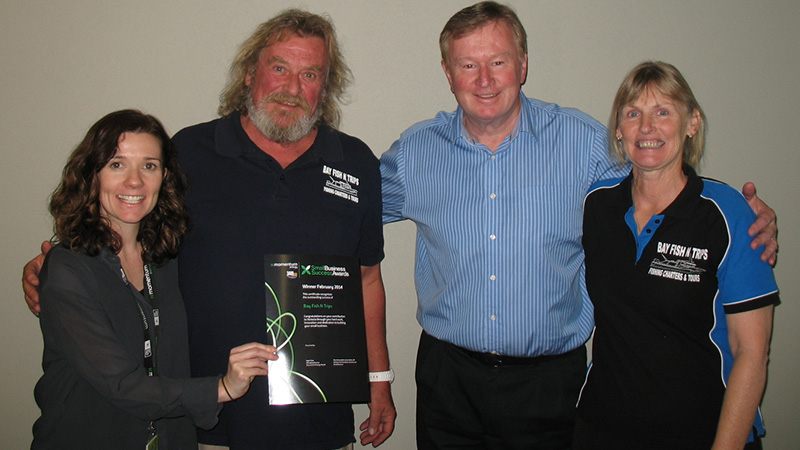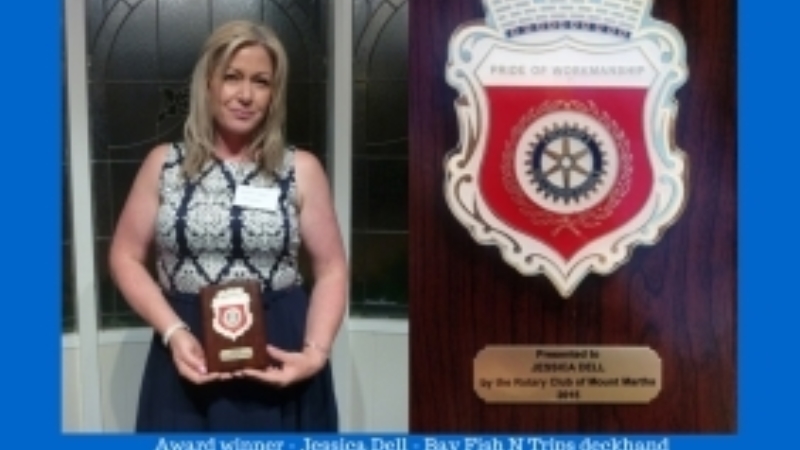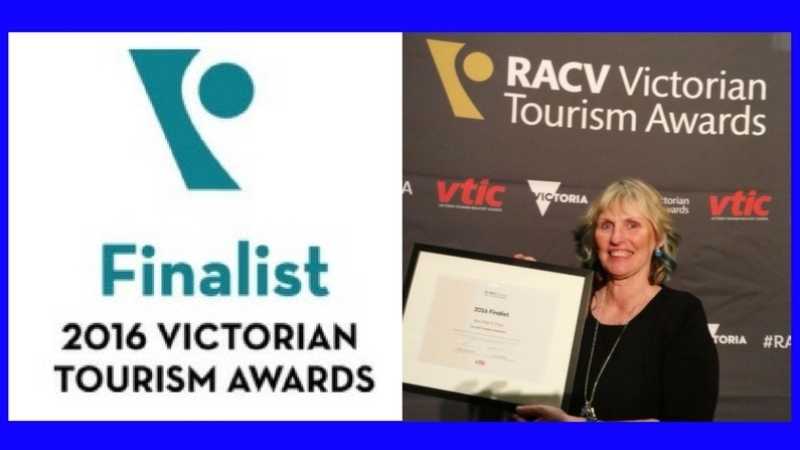 Our Crew
Bay Fish N Trips' owners, Stuart and Sandra and love to be on the water. Their knowledge of Port Phillip's history and marine flora & fauna is second to none and they run a friendly, vibrant ship with a casual, relaxed atmosphere. Mornington is their home.
They have spent many years exploring and fishing Port Phillip Bay catching Snapper, Flathead, Squid, Whiting, Leather Jacket, Shark, Stingray, just to name a few. They also have spent years cruising all the way up the east coast of Australia catching Tuna, Coral Trout, Cod, Mackerel, Black King fish and more. They even had a 12 month stint sailing together out in the South Pacific catching feisty Mahi, Black Cobia, Queenies, & Yellow Finned Tuna.
Plover's crew have been chosen for their genuine people skills, affability and unique fishing knowledge of the hot spots on Port Phillip Bay. The crew will help you to have a great day as well as teach you how to become a competent angler from start to finish (if you have chosen to fish). We want you to have the most positive memorable day!
Bay Fish N Trips is the only locally owned and operated charter business in the Mornington Harbour.
A classic boat combined with modern day comforts, great crew, versatility, adaptation and up to date technology. A new concept on Port Phillip for fishing or cruising at an affordable price.
---
The Mornington Peninsula
Mornington (just over an hour from Melbourne) is the beautiful seaside town on the Mornington Peninsula and the location for this tourism business, Bay Fish N Trips.

Located south east of Melbourne's central business district, the Mornington Peninsula is a popular holiday destination, known for its beaches, food, wine and outdoor activities. As a biosphere reserve, it encompasses several national parks with trails for hiking, horse-riding and cycling. Its interior is home to numerous wineries, farms that produce cheese, fruit, olives and honey. It has water on three sides of the peninsula which makes it very accessible to some fantastic fishing grounds as well as numerous other water activities.
Please ask our team for suggestions of what to do or where to stay or check out the "Contacts" tab has links to other 'Things to do' and 'Accommodation' on the Mornington Peninsula and Frankston shires.
Bay Fish N Trips has collaborated with other local businesses to produce some wonderful packages - see 'Packages' under the "Trips & Tours" tab above.
Located at the Mornington Pier, Mornington
(Peninsula LINK Fwy exit 18 - Mornington Peninsula)