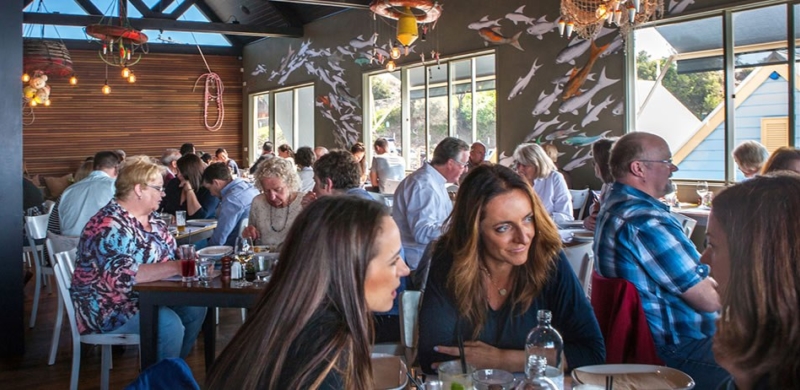 Mornington Dine & Cruise Package
Enjoy a pre-lunch or twilight cruise on board Plover, the heart of Bay Fish N Trips before continuing your special Mornington Cruise & Dine package at The Rocks Restaurant with their "Feed Me Chef Share Menu".
It's a most memorable way to celebrate a work break-up or corporate function. For $99 per person you will enjoy a one hour cruise on board the iconic motor vessel Plover, sipping on a cocktail and partaking in oysters from two bays. Following this journey your group will adjourn to The Rocks Restaurant (a two minute stroll from the boat) to continue the dining experience with a 'feed me chef share menu' that includes Green tea salt crispy squid, Gyoza, Mornington Mussels, BBQ fish fillets and whole slow cooked lamb shoulder with a side of roasted rosemary chats (all served share style).
*Special Conditions Apply - Weekday only (excludes weekends & public holidays); Minimum of 15 or POA to a maximum 25 guests; Booking is tentative until confirmed by Bay Fish N Trips & The Rocks Restaurant re availability; If weather conditions are unsuitable for a cruise, the customers will be notified 12-48 hours prior to the booking but will be able to enjoy the cocktails/oysters at the Rocks Bar & will not be charged for the cruise component of the booking; Special dietary requirements can be catered for with prior notice and menu may vary slightly.*
For more details about the cruise, please email Sandra - bayfishntrips@gmail.com
For bookings or to discuss menu options, please call Kirstine, The Rocks Restaurant 03 5973 5599
NB. An extra surcharge will apply for public holidays.