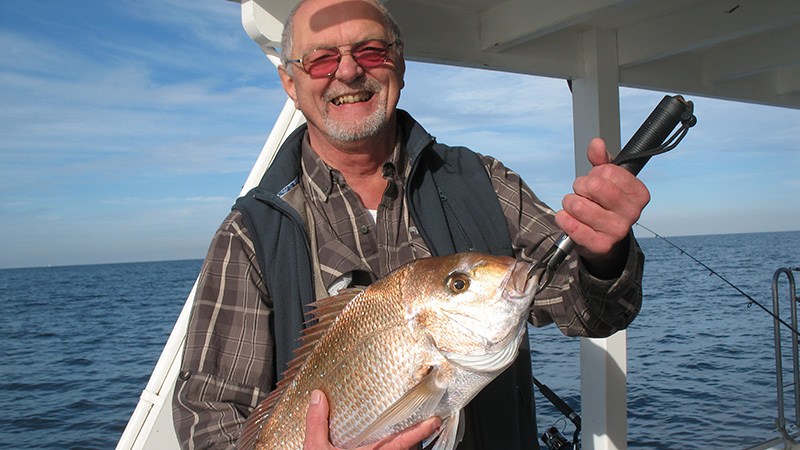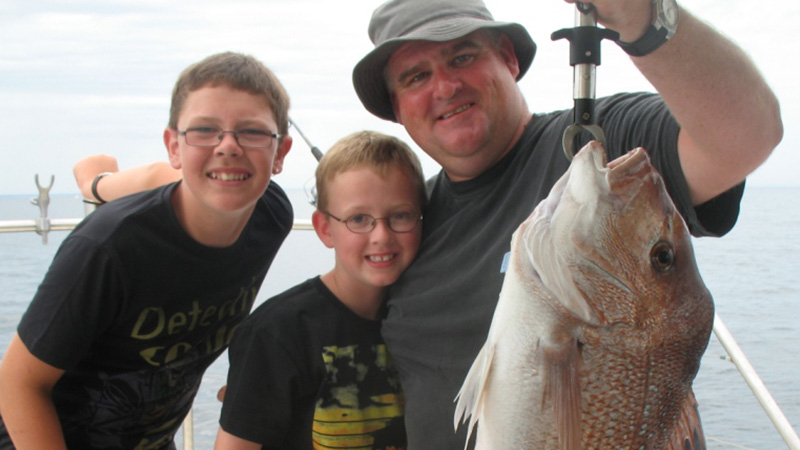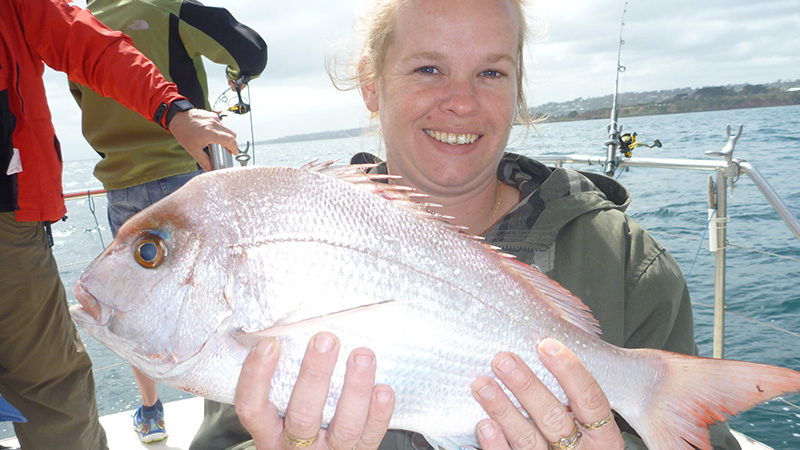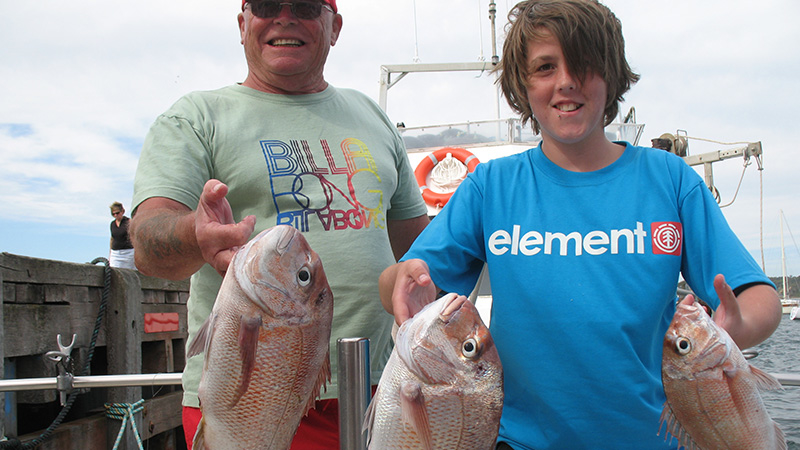 Snapper
Scientific Name: Pargrus auratus
Juvenile snapper called a Pinky
Bag possession limit 10 (of which no more than 3 equal/exceed 40 cm)
Minimum size is 28 cm
Must be retained whole or in carcass form for inspection
Highly prized fish to catch
The Australasian Snapper is found in coastal waters of Australia, Indonesia, China, Taiwan and New Zealand but is universally known as Australian and New Zealand Snapper.
Despite their name, pink Snapper are actually members of the Sea Bream family and are related to such species as the Tarwhine and Black Bream. The juvenile Snapper have been called a variety of names around Australia (Cocknies - young smaller than legal size, Red bream/Pinkies - legal size, Squire/Squirefish - larger than legal size and Snapper - at full size). Historically Snapper were spelt as Schnapper (that's why Schnapper Point, Mornington is difficult to spell as it is the old fashioned way).
In the bay they have a broad-ranging diet and feed on small fish, crustaceans, worms, molluscs, jellyfish, echinoderms (such as sea stars and sea urchins) and algae. Often allusive and difficult to catch, it is exciting when one decides to take the bait, such as pilchard, silver whiting and chicken.